5 minutes – Fresh Hummus
|
Quick, easy, fresh and light spread or dip.
Transitioning to a vegan diet has many adjustments, substitutions, or simply new foods and flavors.  One of our all time condiment replacements is hummus.  Used as a spread on crackers, wraps or sandwiches, a dip for veggies, and with a little more thinning a dressing on salads.
The beauty of hummus is not only it's versatility in food uses but also it's endless variety of creative flavors you can make.  Here is a basic lighter recipe that you can alter with other veggies and spices.  Get creative and share with us your favorite results.
Read below to get the recipe:
Hummus is a delicious and healthy dip or spread but what if you could make it even healthier? With the amount of hummus I consume it's nice to sometimes make a "lighter" version of it, like this Cucumber Hummus. It's not as dense as your typical hummus and actually tastes quite light and airy.

…. Toss everything in a food processor and…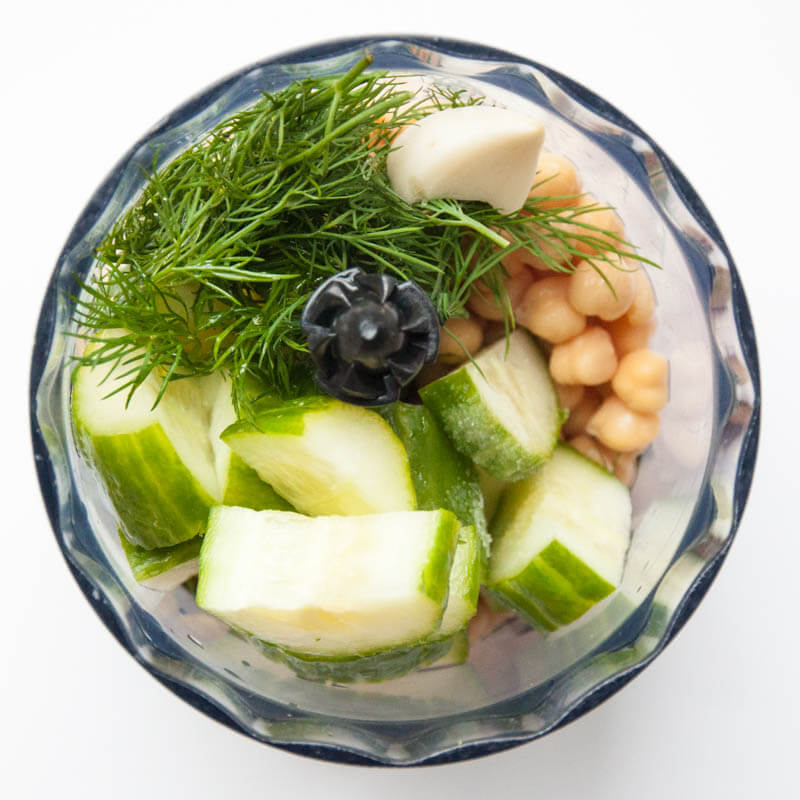 …. decorate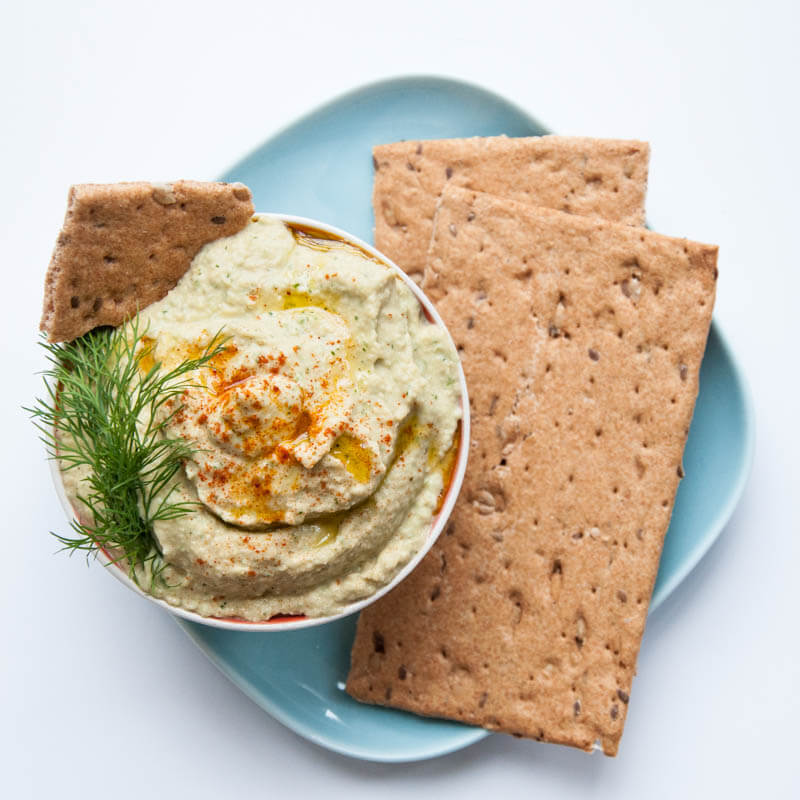 Enjoy!
Recipe:
Serves: 2 cups

Ingredients

2 cups Chickpeas or Garbanzo Beans (rinsed and drained from can or soaked and cooked dried chickpeas)
2 springs fresh Dill (washed, stems removed)
½ Cucumber (washed, skin on, roughly chopped)
½ teaspoon Salt
2 tablespoons Lemon Juice
1 tablespoon Olive Oil (or more , optional)
2 tablespoons Tahini
1 small Garlic Clove

Put all ingredients in a food processor or blender and pulse/blend until smooth, scraping down the sides if needed.
Scoop hummus into a bowl and drizzle with olive oil.
Serve with crackers, veggies or spead on bread.

…. too bland for you add more garlic, salt, and pepper. This hummus also tastes great topped with cayenne pepper.
Source: Vegan Family Recipes